The tribe
Meet the artists.
Discover a bit more about the tribe's members.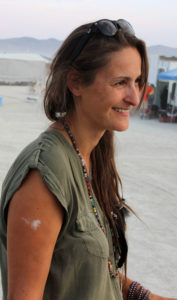 C-line
Jewel designer/ Photographer
C-line is curious and it's not always a bad thing. She loves creating, shooting photos and making things. She also loves to travel (she adores it), discover new cultures, new people and exchange. It's during her travels she feels the need to go back to the essential, the love of Nature wins, and it might be the moment the seeds of A Wild Soul Tribe was planted, who knows.
In 2016, on the roads of Australia, C-line makes her first jewel using an energetic stone (she still wears that jasper around her neck) and a new passion grows, a new link between creation and nature.
One thing for sure, there are so many ideas in that head of hers, we should soon be able to offer you more than her jewels.