The tribe
Meet the artist(s).
Discover a bit more about the tribe's members.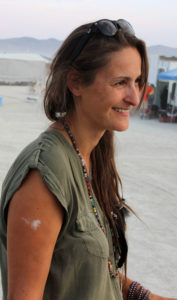 C-line
Jewel designer/ Photographer
For the moment I'm the Tribe… and that's okay after all aren't we all a bit more than one person only?
This is where I tell you a bit more about myself I guess. I'm pretty curious and it's not always a bad thing. I love creating, shooting photos and making things in general. I also love to travel (I astualy adore it), discover new cultures, new people and exchange. It's during my travels I feelt the need to go back to the essential, the love of Nature won, and it might have been the moment the seeds of A Wild Soul Tribe was planted, who knows.
In 2016, on the roads of Australia, I made my first jewel using an energetic stone (I still wear that jasper around my neck) and a new passion grows, a new link between creation and nature.
One thing for sure, there are so many ideas in my head, I should soon be able to offer you more than jewels.
I'm working on merging the 2 websites (I'm bringing the photos here!), which means the link is broken for now. While I do that you can still see some photos on the Instagram page.