Boucles d'oreilles - Earrings
Chaque boucle d'oreille ou paire de boucles est une pièce unique, faite à la main. En règle général le métal utilisé est du laiton traité contre l'oxydation (s'il n'est pas précisé autre chose). Si une pièce vous inspire mais qu'elle n'est plus disponible ou qu'elle vous correspondrait plus avec une autre pierre, dans d'autres tons, n'hésitez pas à m'envoyer un message et nous pourrons discuter d'un projet sur mesure!
Each earring or pair of earrings is a handmade unique piece. As a general rule the metal used is brass and is treated against oxidation (if not mentioned otherwise). If you're inspired by a piece and it's not available any more, or would better suit you with another stone, other tones, you can send me a message to discuss a custom design.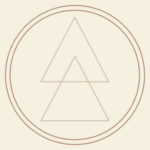 11 résultats affichés