Tous les bijoux - All jewels
Chaque pièce est unique et faite à la main. Si une pièce vous inspire mais qu'elle n'est plus disponible ou qu'elle vous correspondrait plus avec une autre pierre, dans d'autres tons, n'hésitez pas à m'envoyer un message et nous pourrons discuter d'un projet sur mesure!
Each piece is a handmade unique one. If you're inspired by a piece and it's not available any more, or would better suit you with another stone, other tones, you can send me a message to discuss a custom design.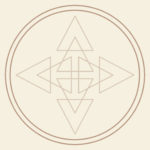 24 résultats affichés